Welcome to our web page.
Lem and I are now making concrete statues of various breeds. The French Bulldog of course and many others.
View our statues on the Sitting Pretty Statues for sale page. Statues can be made to order particularly the XLarge ones, the smaller ones are usually available all the time.
If we don't have the breed you seek, ask it may not be up there yet.
We will be updating regularly as we complete the new breed statues. I am in the process of making a latex mould of a Schnauzer, Stafford and Art Deco French Bulldog bust.
Some of the ready made moulds are incorrect by the standard, making it necessary to make our own moulds. We would appreciate the advice of breeders if they think we haven't depicted their breed correctly. Please email us with suggestions.
Jenni & Lem [email protected]

all the contents of this website are the strict copyright of ouioui french bulldogs
We are regularly in the process of updating and including new pages of information on this website.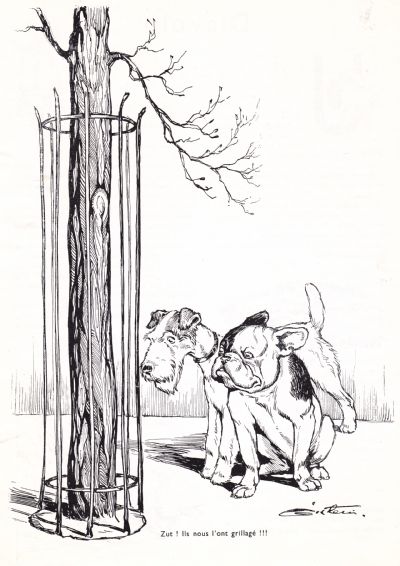 A time when dogs had to eliminate in the curb/gutter.
Contact Details
Jenni Cameron & Lem Awdjew
Brisbane Valley-Brisbane, QLD, Australia
Email :
[email protected]
113935 Visitors